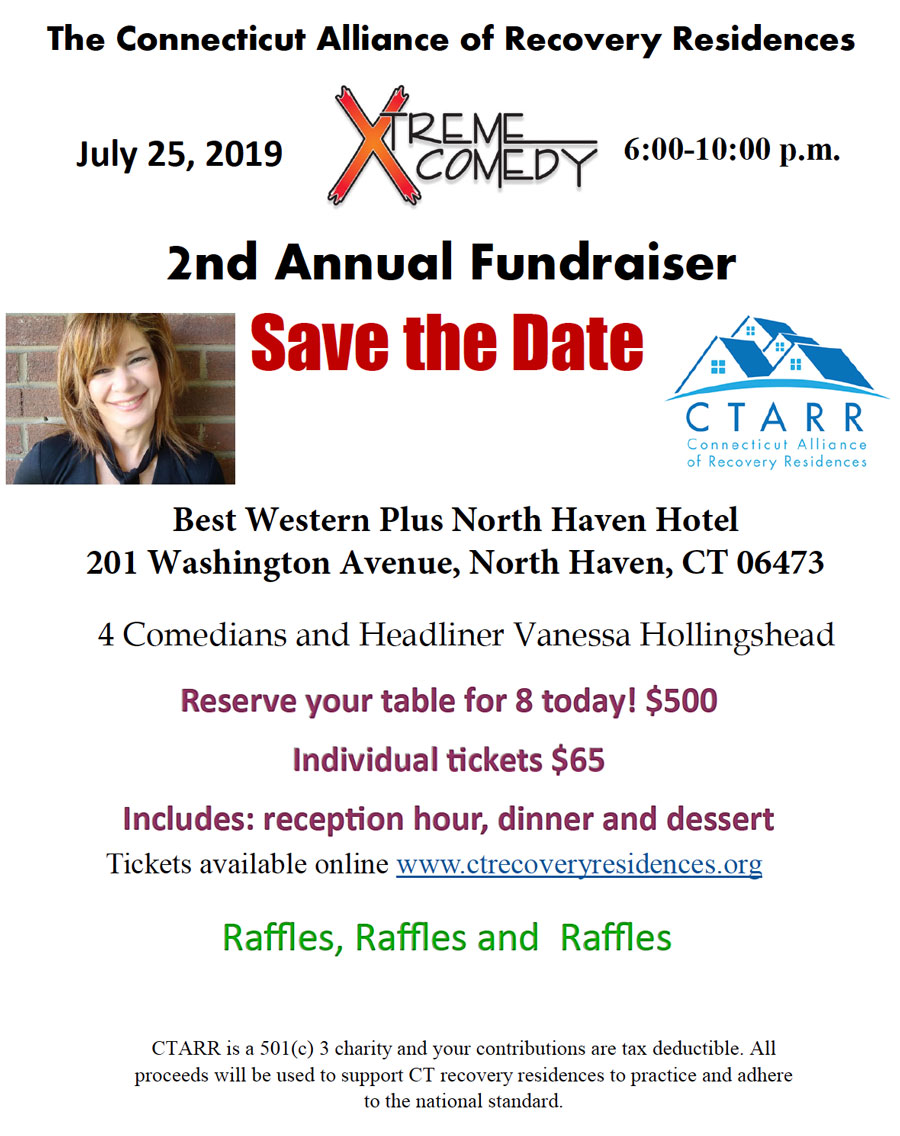 CTARR inspects and certifies CT recovery homes. We provide Narcan trainings and deliver recovery residence specific training leading toward recovery residence administrator credentialing. You can help us to raise money to fulfill our mission. Your support is crucial to our efforts to raise the standards for recovery residences in CT. Here are the ways you can help sponsor the comedy night:
All sponsorship levels include link to sponsor's website on CTARR's website, acknowledgement in the event program and table for eight. Two tables of eight for Dinner Sponsor. Additional sponsorship opportunities:
Full Page Ad in event program $200
Half Page Ad in event program $100
Friend of CTARR (Listing in event program) $50
Tickets on sale! Table of eight $500.00 (includes listing in event program).
Please contact us at info@CTRecoveryResidences.org or (203) 936-7829 to become a sponsor
To purchase a table and/or an ad in our event program, please use the payment drop down box above.
We hope to see you at the Comedy Night.
Thank you in advance for your sponsorship!
A huge thank you to all those who have already committed, including the following (listed in no specific order):
Mountainside, Stonington Behavioral Health; The Inn at Trails Corner, Aware Recovery Care, Geisinger Marworth, Beckley House, Shoreline Recovery, Shana's House, The Lighthouse, Journey Home, Caron, CT Certification Board, Sinclair Risk & Financial Management, True Link Financial and High Watch.