Affiliations and Resources
CTARR is affiliated with national, state and local organizations committed to serving the Recovery Community. While our primary mission focuses on providing support for recovery housing providers, the CTARR vision necessarily connects us to resources that support education initiatives at the high school and collegiate levels, substance use disorder treatment platforms, fair housing rights, employment counseling opportunities, mutual aid groups, faith-based recovery ministries, corrections re-entry programs and prevention coalitions. The organizations below deliver the highest quality support to those they serve.
National Alliance for Recovery Residences (NARR)
CTARR is the Connecticut affiliate of the National Alliance for Recovery Residences (NARR), whose mission is to support persons in recovery from addiction by improving their access to quality recovery residences through standards, support services, placement, education, research and advocacy. NARR envisions all persons in recovery from addiction having access to the recovery support they need to live happier, healthier lives. NARR values hope, compassion, respect, honesty, responsibility, and fairness.
Connecticut Community For Addiction Recovery (CCAR)
www.ccar.us
The Connecticut Community for Addiction Recovery (CCAR) envisions a world where the power, hope and healing of recovery from alcohol and other drug addiction is thoroughly understood and embraced. CCAR is a centralized resource in CT for all things recovery. Whether you are contemplating a life in recovery, are new to recovery or are in long term recovery, CCAR is here to help you to navigate the recovery community, by connecting you with others in recovery and providing access to area support services. Living in recovery from alcohol and other drugs is a never ending journey, and wherever you are in that journey, CCAR is here to help you meet your recovery goals.
Connecticut Department of Mental Health and Addiction Services (DMHAS)
www.ct.gov/dmhas/
The Connecticut Department of Mental Health and Addiction Services is a health care agency whose mission is to promote the overall health and wellness of persons with behavioral health needs through an integrated network of holistic, comprehensive, effective, and efficient services and supports that foster dignity, respect, and self-sufficiency in those we serve.
The Association of Recovery in Higher Education (ARHE)
The association of recovery in higher education (ARHE) is the only association exclusively representing collegiate recovery programs (CRPs) and communities (CRC), the faculty and staff who support them, and the students who represent them. The Association of Recovery in Higher Education provides the education, resources and community connection needed to help change the trajectory of recovering student's lives. We are a network of professionals, administrators, faculty, staff, students, parents and policy makers. The focus of Association of Recovery In Higher Education (ARHE) is to serve as a national support for propagating and supporting the vision of collegiate recovery programs. ARHE offer time-tested, research and experience based modeling for fostering and supporting those in recovery who seek to excel in higher education. ARHE is the central authority on the modeling and tailoring of CRP's to best integrate them into the institution, and ultimately to best serve students in recovery.
In The Rooms
www.intherooms.com
InTheRooms.com is the world's largest, online social network for the global recovery community. InTheRooms is for people already in recovery, seeking immediate help from any addiction, and their family, friends and allies. You will have unlimited access to over 117 live online Recovery meetings weekly. ITR offers AA, NA, and other 12 Step and non-12 Step Support Groups, Geo Locatable Global Meeting Finder, Daily E-Meditations, Afternoon Affirmations, Free iPhone and Android Apps, Speaker Tape Library and much more. Join over 503,126 who are willing to share their Experience, Strength and Hope with you 24 / 7 / 365.
Young People In Recovery (YPR)
Young People in Recovery (YPR) provides the training and networks all individuals, families, and communities need to recover and maximize their full potential. YPR accomplishes this through chapters, programs and advocacy efforts.
YPR Chapters are programs of YPR National, which serve to create recovery-ready communities.  YPR Chapters establish the needs of each individual community through the participation of young people in recovery.  Using a grassroots approach, local YPR Chapters bring together young people in recovery.  Each Chapter coordinates with YPR National for ongoing chapter development, and to advance YPR's public policy agenda.  YPR Chapters will engage in the following activities: Identify and advocate for policies and recovery resources that serve communities on the local, state, and national levels, Conduct monthly training sessions and seminars that improve access to education and employment opportunities for young people in or seeking recovery, Engage individuals and local communities to build grassroots support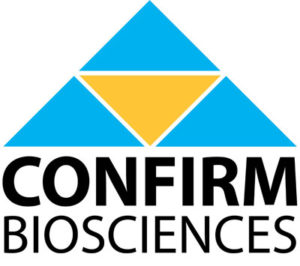 Industry leader in drug & alcohol test supplies.
Great products, pricing & customer service!

10% OFF your 1st order and 5% OFF thereafter!
For a quote or samples, kindly contact me at your earliest convenience.
Marco Gonzalez
800-908-5603 ext. 714
[email protected]
www.confirmbiosciences.com